Plantilla PowerPoint para Presentaciones Efectivas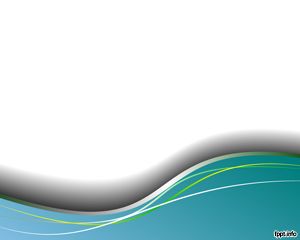 Plantilla PowerPoint para presentaciones efectivas se trata de un diseño atractivo para presentaciones de negocios con curvas elegantes y color verde sobre blanco. El diseño de PowerPoint con sombras negras puede ser utilizado no solo para presentaciones de la oficina o el ámbito empresarial sino también para atractivas presentaciones de PowerPoint para la Universidad o como fondos de diapositivas gratis para Microsoft PowerPoint 2010.
An Effective PowerPoint Template is important when you need to create powerful presentations using impressive images as background or impress your audience. This template was specially designed for important presentations when the quality of images and content is crucial for the success. Effective PowerPoint is a template has nice effects with white background and a curve effect at the bottom with some curve shiny lines. The PPT template can be used for any general purpose presentation including those presentations related to businesses or marketing. Be careful about adding quality content into the slide, a distracting presentation is not an effective presentation.