Plantilla PowerPoint de lápices de colores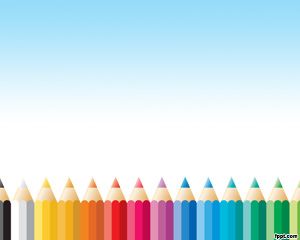 El fondo de PowerPoint de lápices de colores ha sido uno de los fondos de educación más descargados como plantilla para educación inicial que puede descargar como tema de PowerPoint para niños en los que pueda usar temas para colorear como plantilla gratis PPT. El fondo de PowerPoint es ideal para niños en educación primaria o preescolar y puede descargar este tema o fondo de diapositiva para enseñar a sus niños a crear presentaciones y a ser presentadores para adquirir habilidades de presentador desde niños.
Colorful Pencil Colors PowerPoint Theme is a PPT template with colored pencil over a light background that is very good for drawing PowerPoint or children draws as well as college and education practices on PowerPoint. The free theme for PowerPoint can be downloaded from this page without registration and the colored pencil may help you to build effective PowerPoint presentations.