Integrate Microsoft Office Tools with Google

Now you can integrate Microsoft Powerpoint, Word and Excel with Google applications. OffiSync brings the power of Google to Microsoft Powerpoint. Their toolbar enables you to use Google applications inside Office suite.
For example, with OffiSync you can create powerful Powerpoint presentations while searching the web for excepts, images, tables, etc.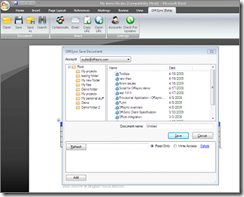 Also, you can save your documents online in Google Docs and then access them from any computer with or without Microsoft Office.
How to integrate Google with Office Suite?
You can follow these steps to integrate Google with Microsoft Office suite:
1. Create an account at Google. You can sign up for free to use Google tools. Or if you already have an account you can sign into Google and then experiment on Google Docs.
2. Download and Install OffiSync. You can download OffiSync from here. Then you should install it by running Setup. Close all your Office windows before running Setup. The installation will run in silent mode, wait until confirmation and once it is completed, a new menu toolbar will be added the next time you run any of your Microsoft Office products: Excel, Word or Powerpoint.
3. Start using Office with Google. If you need help you can refer to the documentation, and if you need Powerpoint templates to experiment with, you can choose any of our exclusive designs at FPPT.info