Plantilla PowerPoint de Teleconferencia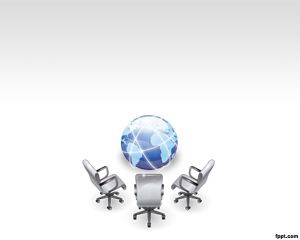 Live Meeting is the perfect template if you are looking to create awesome conference calls with PowerPoint and remote presentations. The background was specially designed for web meeting or online meetings. By using Live Meeting PowerPoint you can enjoy the way professional communicators follow to make successful live meetings. This background can be used at work or at home by remote workers who have changed their lifestyle and work from home. For example, they can use this background to make online meetings and share their PowerPoint presentations during the meeting without bothering if they are in the office or enjoying the sand and beaches in a private island. You can use this entirely to share your presentation by a screencast or also in conjunction with enhanced conference call systems, but in this case please make sure to check the conference call rates in your favorite conference provider by using a PPT meeting. This is a top-notch PowerPoint template for meetings and communication needs.
(2 votes, average: 5,00 out of 5)

Loading ...